How to Create a Food Delivery App? | Food Delivery App Development Process Explained
Most of us probably have used food delivery apps' services at least once in a lifetime. The pandemic has caused a significant surge in the need for food delivery services similar to GrubHub, UberEats or Foodora. They save our time, making it easy to eat a delicious meal from the comfort of our own house. Since time is money, it shouldn't be surprising that humans care about convenience. Statistics from PhillyVoice speak for themselves: 63% of people say it's more convenient to deliver a takeaway than dine out.
The market demand for food delivery apps is still growing. The food delivery industry is anticipated to grow to $165 billion by 2029, which is a substantial increase from its $100 billion valuation in 2022. It experienced its most significant rise in half a decade in 2020, largely caused by the impact of the COVID-19 pandemic (Business of Apps). The leading food delivery companies also can't complain: in 2022, Uber Eats reached almost $11 billion in revenue (compared to over $8.3 billion in revenue in 2021 and $3.9 billion in revenue in 2020).
Does that all mean that the competitors are too big, so you should drop your food delivery app idea and give up on your dreams?
No! Actually, the statistics I provided you with mean that there is no better time to build a food delivery app than now. It opens the world of new opportunities for your business and allows you to revolutionise the food delivery market. The key to success is to solve your target audience's problem in a way that no one else does.
So if you've ever dreamt about building your own food delivery app, you're in a good place. In this article, I'll answer all of your questions about the development process of a meal-ordering app, development cost and the approach you need to create a successful food delivery app.
How Do Food Delivery Apps Work?
Food delivery apps enable users to explore restaurants based on cuisine, location, or dietary preferences. These apps provide users with a list of various restaurants from which users can order their favourite meals right from a food ordering app. Users can conveniently browse through digital menus on their smartphones and place their orders online, completing the payment process through the app. Then, the chosen restaurant receives the order details through the food ordering system and can prepare it for either delivery or customer pickup.
In addition, food ordering apps often provide real-time tracking, letting users follow their orders from preparation to delivery through notifications. Moreover, user reviews and ratings are commonly integrated into these apps, helping customers make informed decisions.
By integrating technology, food delivery apps have not only transformed meal consumption but also established a dynamic network linking customers, restaurants, and delivery staff. As you set out to create your food delivery app, these key features form the foundation for building an efficient, user-friendly, and successful platform for placing food orders.
Options Your Business Has in a Food Delivery App Development
When developing a food delivery app, you have several options to consider.
First, you can target it towards individual customers, similar to how most apps like Uber Eats or GrubHut operate. Alternatively, you could create an app that functions on a similar principle but is exclusively aimed at the B2B sector. Catering companies could showcase their services there, and businesses in need of catering for events could browse menus, select packages, and place orders through the app.
In another scenario, someone who owns a catering company could create their own meal delivery application. This B2B solution would be directed at other companies in need of regular catering deliveries. The app could incorporate features such as automated ordering, online contract signing, and a range of catering package options!
You have various options to choose from, but in this article, I'll focus on the B2C (Business-to-customer) selling. However, even if you think about B2B services, I can assure you – you'll still find this guide helpful!
Why Create a Food Delivery App?
The B

enefits

There are many reasons why you may want to build a food delivery app. From expanding your business to saving time for your customers – if well-thought, a food delivery app can offer a range of benefits for you and your target audience. Let's discuss a few of them!
It Saves Your
Customers'

Time

Looking for a recipe, shopping and then preparing a meal can be time-consuming. By taking advantage of food delivery services within your app, customers can reclaim this time and channel it into more engaging activities such as going for a run, indulging in a good read, or meeting with a friend.

But isn't it much more expensive? It is but it also turns out that 7 out of 10 Americans are willing to pay extra in order to save time (LendingTree). This underscores the strong demand for time-saving solutions in the market.
The Market Demand is Growing
More and more people are using food delivery apps, so the market demand for it is only going to grow in the next years. This means there will be more apps out there competing for those users.
The sooner you jump on this opportunity, the better your chances to keep up with the competition. Customers will be looking for the best food delivery solution anyway, so if it's not your app they're using, it'll be someone else's.
It Increases Your ROI
You can increase your Return on Investment (ROI) in several effective ways with a food delivery app.
Firstly, when more people start using your app, you'll naturally get more customers placing orders. This increase in orders means more sales and ultimately more money flowing into your business.
Secondly, if your app is user-friendly and easy to use, customers will find it convenient to order food more frequently. When something is simple and easy, people tend to do it over and over again. This leads to a steady stream of orders over time, resulting in increased revenue for you.
Thirdly, by offering special deals and rewards to your loyal customers, you can encourage them to order a meal via your app to grab the opportunities. These loyal clients often spend more and place orders more frequently, directly contributing to your overall earnings.
Lastly, using the power of data-driven insights allows you to understand better how users interact with your app. This knowledge enables you to make informed improvements, catering to user preferences and addressing any pain points. As user satisfaction grows, so does their willingness to use your app more frequently, leading to a notable increase in your earnings.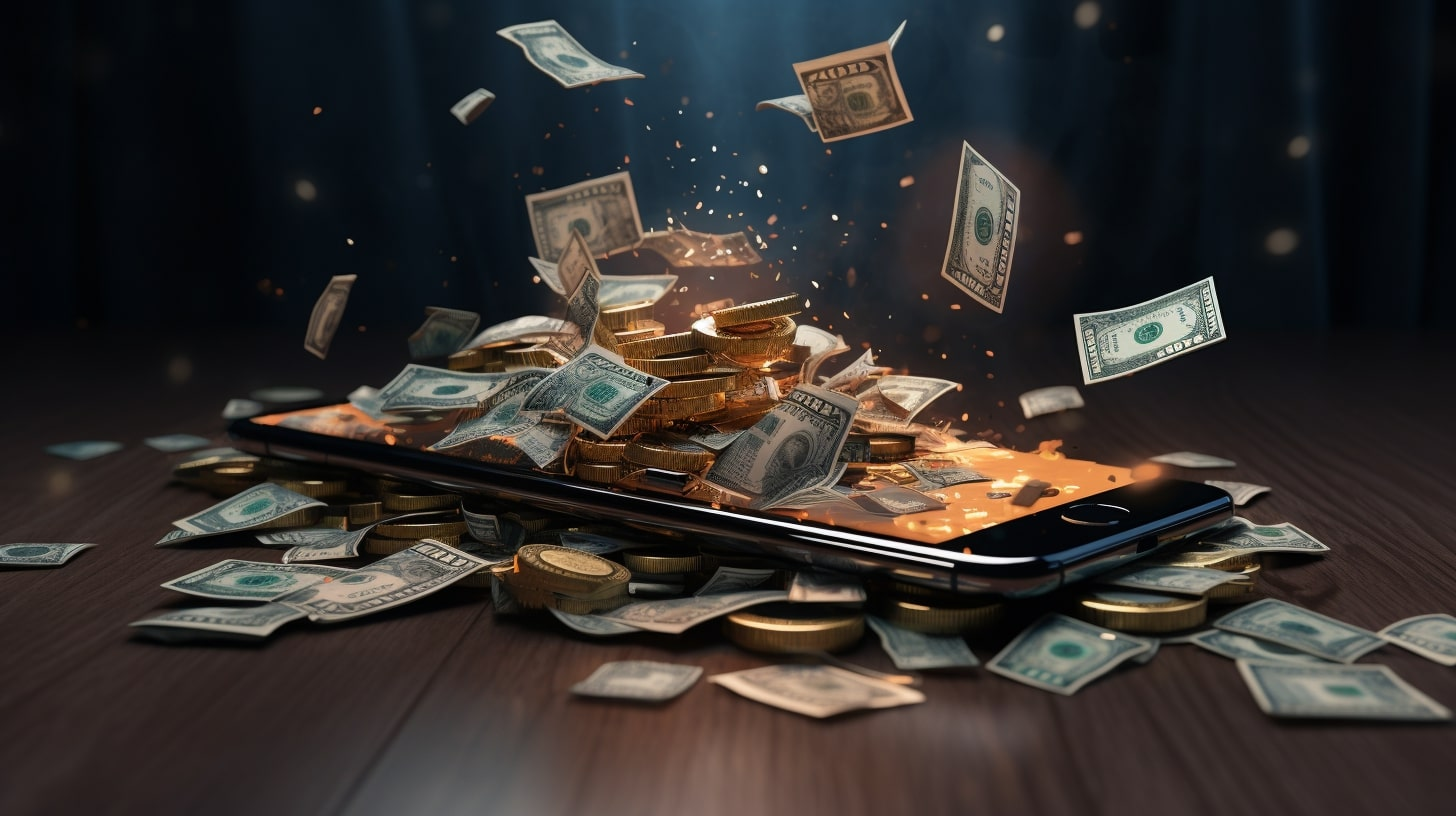 It Expands Your Business
As I mentioned earlier, people love convenience. When you let them order food to their door seamlessly, you're making their lives easier and more comfortable. This makes them find value in using your app, and they'll want to use it again.
But when you offer them personalised messages and special deals, you're making an even stronger connection with them. This means you increase their loyalty and they're more likely to come back to you.
Moreover, when people have a great experience, they can't help but tell others about it (they really become your loyal brand ambassadors!). This spreads the word about your app, reaching more people and making your food delivery app even more popular (it's called word-of-mouth or whisper marketing). This kind of sharing helps your app become famous and trusted, making your business grow.
How to Stand Out on The Food Delivery Market?
If you want to build a food delivery app, you need to make it stand out on the market, not create the same app as Uber Eats. Always start by understanding your target group deeply. Think about how you can uniquely address their issues or completely reshape their experience with food delivery apps. The key to success is to cater to their needs like nobody else has.
Solve Problems of Your Target Audience in a Unique Way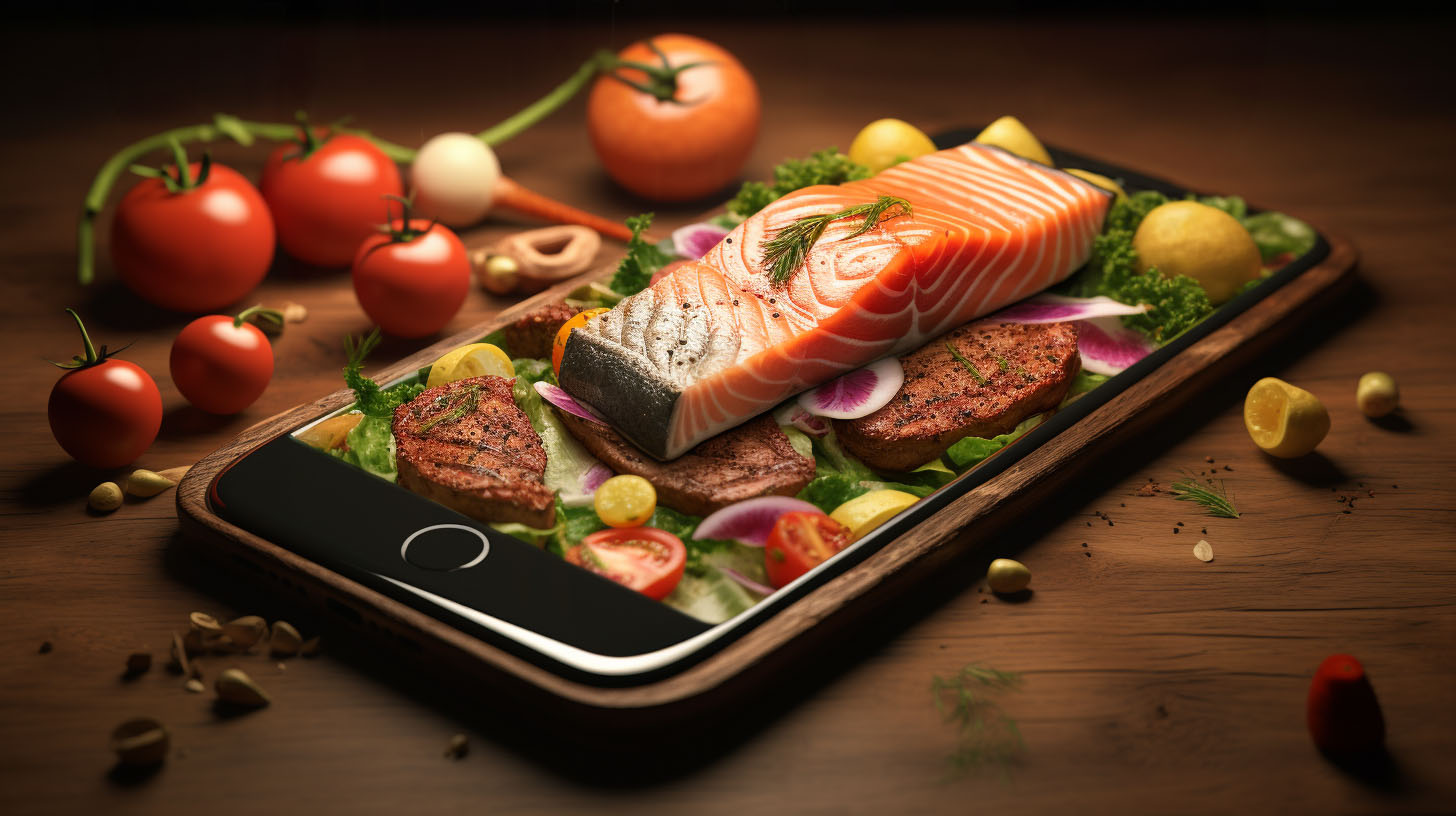 Imagine targeting active, health-conscious adults who keep an eye on their calories and food quality. Even the most organised ones sometimes can't spare time for a nutritious meal prep and would rather pre-order something. But their options are often limited, even among healthy choices that are still high in calories.
Now, imagine an innovative meal–ordering app partnering with a range of catering companies, clearly listing the calories and ingredients of each dish. This way, they can stick to their diet goals and reclaim their time. A game-changer, right?
What sets this apart is that typical catering firms offer meal packages for entire days, weeks, or months. Your app would fill the gap, allowing users to order just one meal! No need to commit to a full-day menu or monthly subscription. It's a fresh approach that would meet their needs in a new way.
Key Features
When crafting the right features for your food delivery app, it's crucial to consider what panels or dashboards you need to provide to your users. For example, there should be separate ones for users, restaurants, and delivery couriers, each requiring different features to function effectively. And don't forget about the so-called "Super Admin" dashboard which will allow you to manage all user types and the app itself.
Let's discuss those panels and key features you may want to implement!
For users
Personalised Profile Page
A personalised profile page is a fundamental feature for users, enabling them to create their own profiles with dietary preferences, allergies, favourite restaurants, and more.
To simplify the process and avoid entering their address every time they are placing an order, allow users to input it in their profile. Then, you can automatically add this address to their orders. They could also add multiple addresses and set a default choice.
Moreover, why not allow them to invite family and friends to form groups (just like on social media platforms)? They could send out invites to their loved ones and then easily place orders for others or consider everyone's preferences without having to ask each time!
Intelligent Filters
Leveraging the power of AI in your food delivery app is not a question of whether to do so but rather how to use it effectively to address your users' needs. For example, based on users' past activities, you could create intelligent filtering with the help of AI. This way, users could explore restaurants or new dishes that align with their preferences.
You could also think about a concept like sending notifications when a friend is looking for food just for themselves and suggesting, "Hey, give them a call and grab a meal together!" (with user consent, of course). Alternatively, the app could simply share information about friends' preferences and recommendations, providing insights into what's worth exploring.
Personalisation
Everyone wants to feel like they are special customers. Offering the option to add customisations based on personal preferences allows users to create meals tailored uniquely to them, enhancing the sense of personalisation.
Moreover, the ability to modify meals and include specific notes will be particularly crucial for individuals with food allergies.
Ordering Ahead
For some, it's crucial to make sure that their order will arrive precisely at the desired time. Your app could offer users the option to customise the delivery time during the order process, ensuring their meal arrives exactly when it's required.
This way, even if they order lunch at 6 AM in the morning, they can be certain that it will be delivered fresh and warm at 1 PM, right on time, neither later nor earlier. Alternatively, the app could also allow for scheduled pick-ups at specified times.
Digital Wallet & Mobile Payments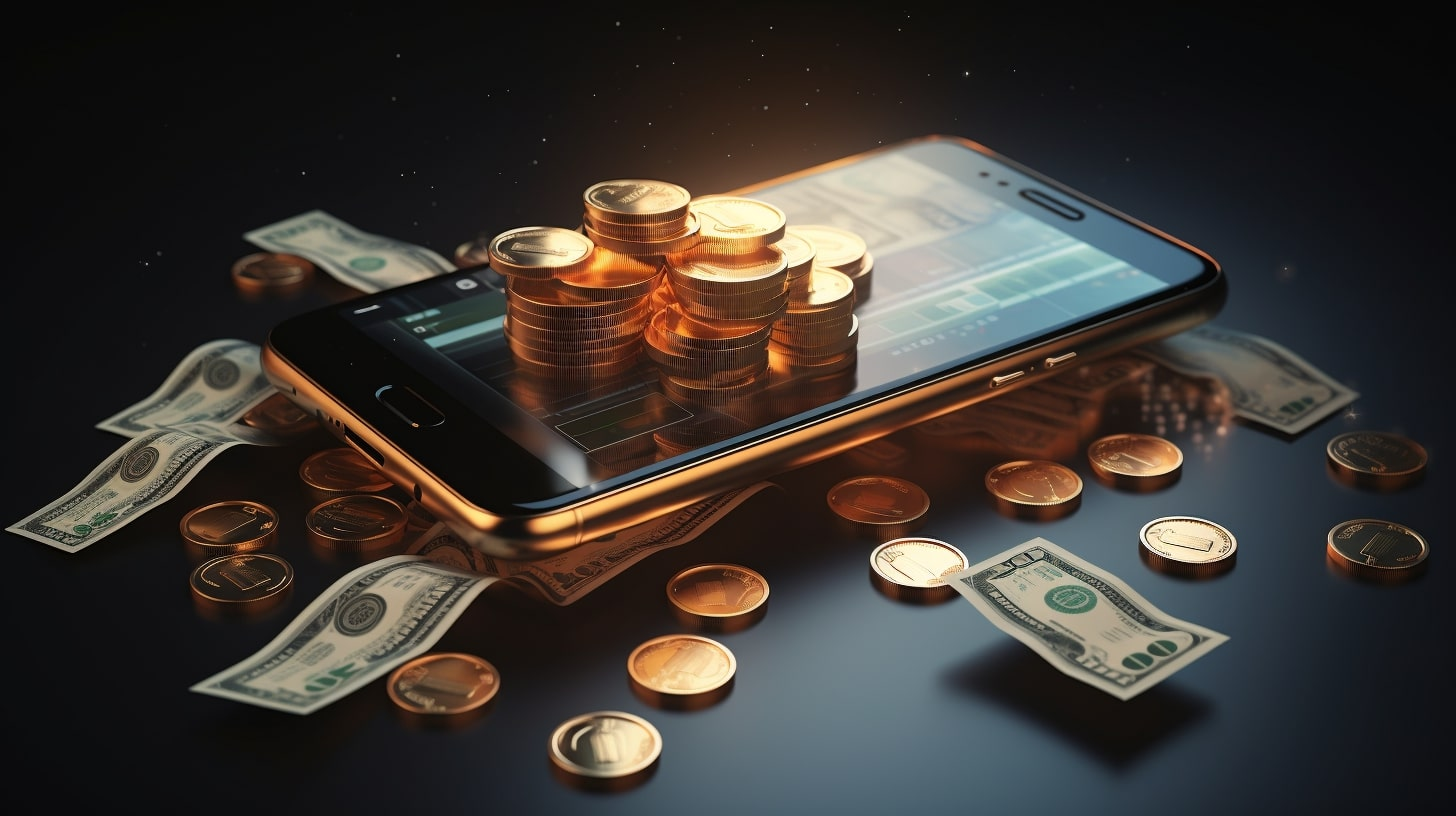 The payment process should be neither complicated nor time-consuming, as this could discourage users. Make sure the entire payment journey remains smooth and seamless by integrating external payment methods, such as Apple Pay, Google Pay, or PayPal.
Alternatively, you could implement a mobile wallet feature and let users deposit funds directly into the app. It would enable them to make online payments conveniently through the app. This opens up possibilities like users earning points and redeeming them for rewards, such as a free drink.
Push Notifications
For those who are waiting for discounts, implementing personalised push notifications that pop up when their favourite restaurant has exciting promotions would be a great idea. Plus, after they've placed an order, these notifications could keep popping up to tell them where the delivery person is, when it'll be ready to pick up and provide them with some other details.
But that's not all. How about getting updates on what user's friends have ordered (if they follow each other)? Or finding out about new dishes their "go-to" restaurant just introduced? And, based on their purchase history, the app might suggest other places they'd love to try.
And here's another thought: you could even use the app to set up meetups! How to do that in a food delivery app, you may ask… Imagine allowing to create groups, and gathering people with similar tastes, and then, the app suggests three dishes or restaurants nearby that everyone would enjoy. It's all about making things exciting and easy (and it's definitely unique).
Loyalty Programs
Collaborating with selected restaurants, you could offer users discounts, tailored offers or loyalty programs. For example, if the user placed 3 orders in a row during the same week, they could get a 50% discount for the next one. This way, you build relationships with them, showing them the benefits of using your meal–ordering app.
Order Status
No one likes waiting for hours without knowing where their meal is or what stage of preparation it's at… This is where the order status feature steps in – it lets your users stay in control and observe what's happening. They can track the delivery person's location, and you could even provide the courier's number (or implement a chat feature) for direct communication.
You could also allow for custom instructions for couriers when users place an order – like mentioning the apartment number and the intercom code or requesting to leave the meal at the door. It's all about making sure your users have the smoothest experience possible!
Gamification Feature
To make it funnier, you could add some gamification to your food–ordering app. You could think about creating a "roulette" feature for those struggling with their food choices. If they are undecided about what to order, they could input their food preferences, allergies and budget and then leave the decision of choosing a specific restaurant or a dish to the app.
Or, how about incorporating a points system where users earn points for ordering from various restaurants through the app, and they can compete with others? Then, you could reward the top scorers with discount coupons – it would be a fun competition!
Another idea: think about adding badges for exploring cuisine from different regions or trying out various restaurants. It would be like a game in which users can earn badges for discovering culinary delights from different parts of the world. For example, someone might want to visit a restaurant in each country in Europe – just like completing a quest in a video game! This gamification approach adds an exciting twist to using the app, mixing the travel and food industries together.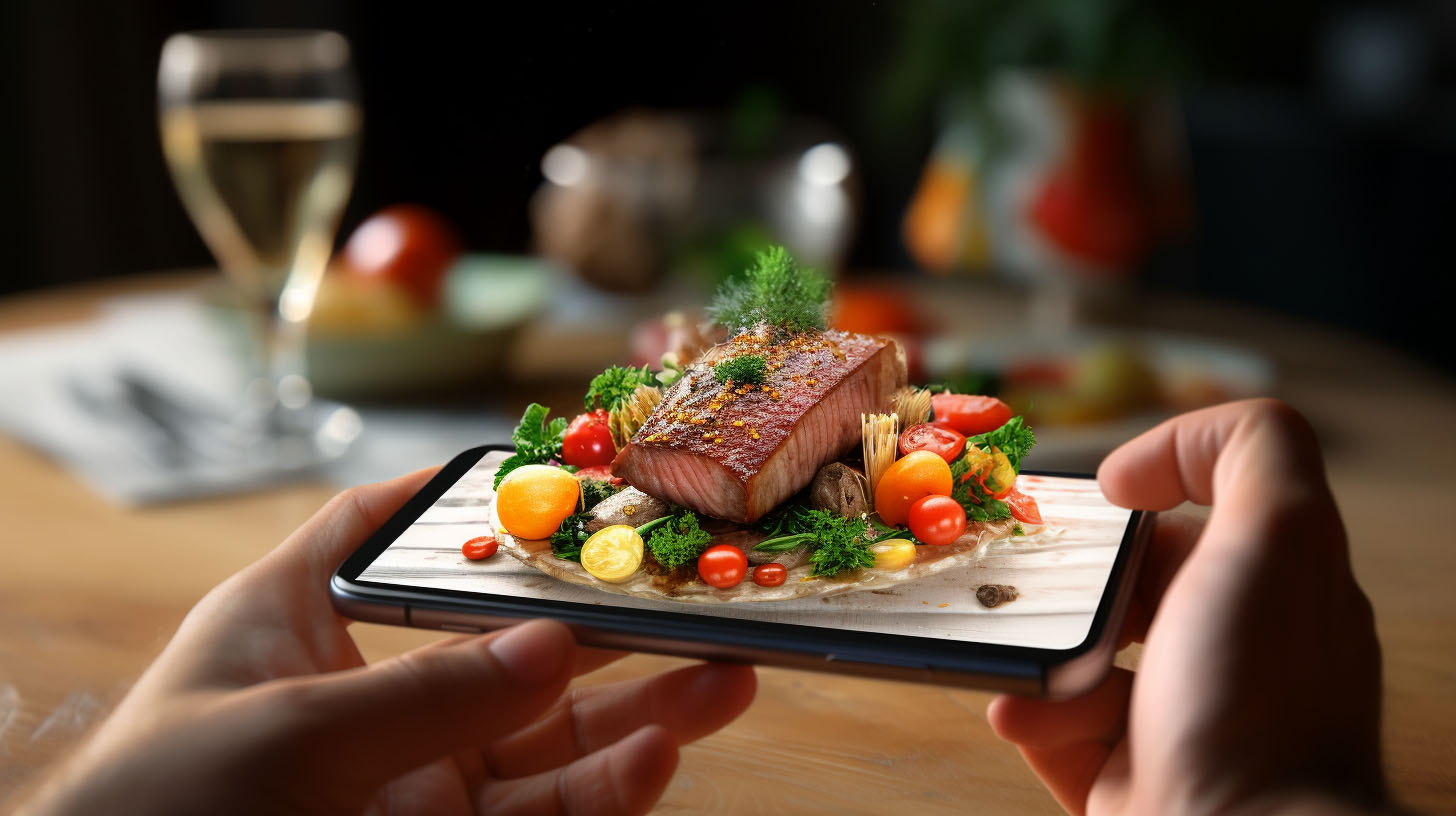 Reviews
Many of us check out reviews from other customers before heading to a restaurant or placing an order. Allow your users to leave such reviews, including star ratings. To take it even further, allow them to rate different aspects with stars, like customer experience, delivery time, prices, and food quality. This convenient method would increase the chances that users leave more detailed reviews without the need for lengthy text.
Another idea that would encourage them to share their thoughts is by offering rewards for reviews, like points! You could even have badges for the most active or insightful reviewers – so they would be motivated to become culinary critics. This way, your app becomes more than just a platform for food delivery – it transforms into a restaurant guide for food lovers.
Social Feature
Imagine adding a social networking element where users can discuss and suggest the best restaurant spots, share favourite dishes, and even build personalised top lists within the app (for a specific city or a particular cuisine). This way, users could get a bunch of recommendations in one conversation, something that's not as easy with traditional reviews.
Plus, users could follow others' lists, make friends, and share experiences, just like on social media platforms. You could even share your dietary preferences with friends or selected individuals. Imagine how convenient it would be to order food for a party that caters to everyone's tastes and preferences – all that information would be in one place!
Social Media Integration
To enhance personalised recommendations within your app, you could allow users to connect their app with their social media accounts. This way, by using Machine Learning and Artificial Intelligence, you can analyse their behaviours and tailor promotions, loyalty programs, and suggestions specifically for them.
Moreover, you could even consider enabling automatic sharing of app posts on platforms like Instagram or Facebook. It would make it easier for users to share their food experiences.
Chatbots
Having a chatbot, a virtual assistant, within your app could be there for users around the clock, answering frequently asked questions. For example, it could respond to questions about peak order times, suggesting when to place an order for lunch in a specific restaurant if they want it around 2:00 PM.
But that's not all. The chatbot could offer information about ingredients, suggest meals to stay within a certain calorie range, or even help users create a complete daily menu. It could serve as a comprehensive guide, not only within individual restaurants but also across the entire app. This kind of functionality would provide users with useful insights and assistance, making their app experience even more enriching.
For restaurants:
Profile Page
To enable users to order food from restaurants through your app, you need to first allow restaurant owners to create profiles within your platform.
Make sure this process is simple and intuitive. Restaurant owners should be able to easily upload their menus, dish photos, prices, and potentially allergen information. Also, consider including their address for those who might want to pick up orders in person. Providing a contact form or chat with the restaurant for any questions is also crucial.
Additionally, ensure that these profile pages can be easily edited. Restaurant menus often change due to seasonal variations, holidays, and other factors. Providing a simple way for restaurant owners to update their profiles is essential.
You might even consider the possibility of integrating with existing restaurant management systems. This could involve systems that restaurants already use to manage their operations. By doing so, you could simplify the process of updating the restaurant profiles.
Orders Management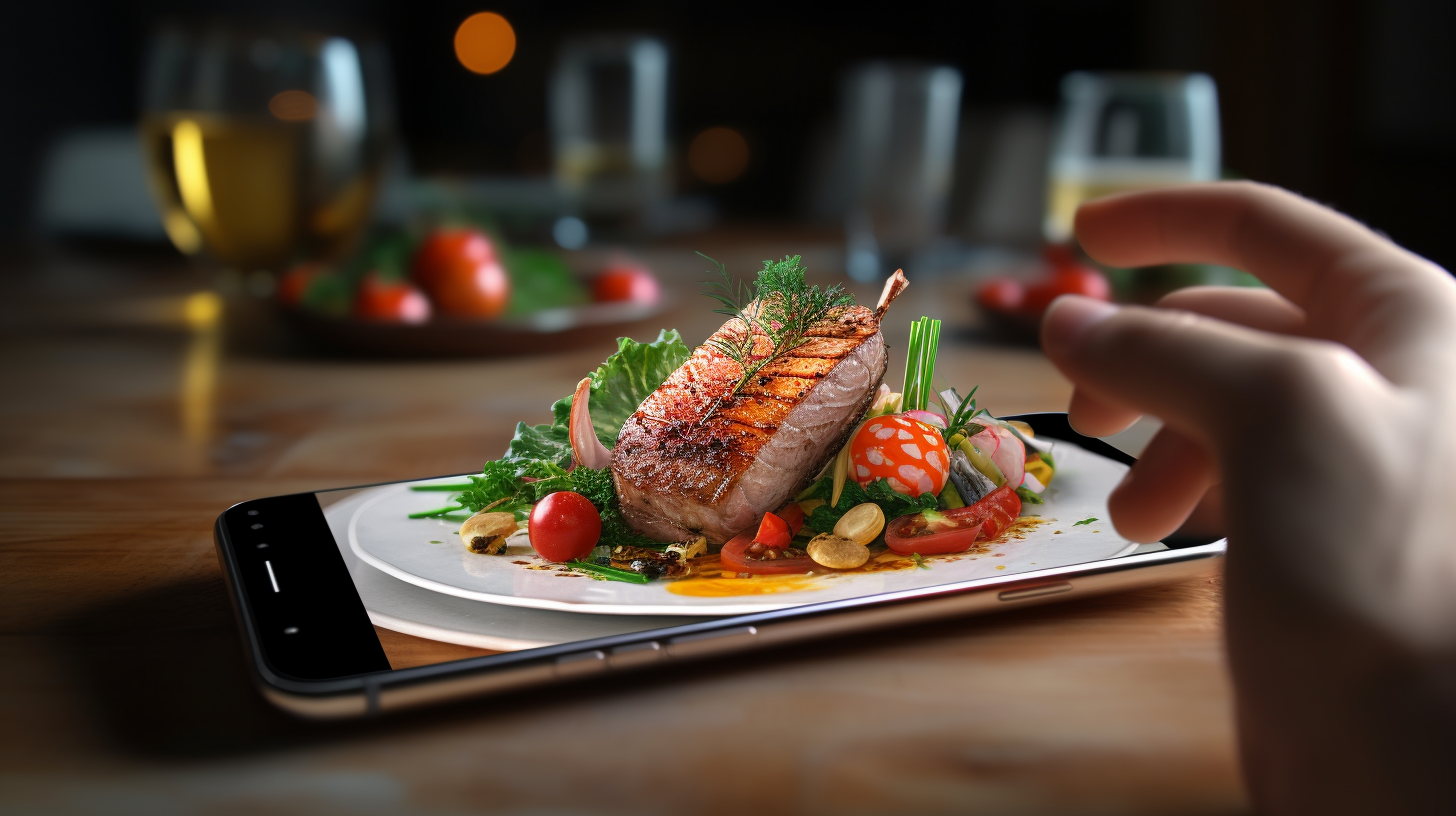 Provide restaurants with order management tool, ensuring they never take on more than they can handle and make users wait for 5 hours for their meals…
Also, offer an intuitive way for restaurants to sort orders, update the preparation stages and assign orders to delivery personnel once they're prepared. These updates would then pop up on users' screens as notifications, keeping them informed about their order's progress.
Social Media Integration
The possibility to connect social media accounts with your app goes beyond just users. By allowing restaurants to do that, their latest content can be displayed on their profile within your app.
This way, users won't have to leave your app to view a restaurant's social media profiles. Everything they need will be conveniently located in one place. For restaurants active on social media, this presents a fresh and engaging way to keep potential customers interested. They can showcase behind-the-scenes moments, introduce staff members, or share pictures of upcoming menu items. Additionally, restaurants could display posts from customers who've tagged them. And they won't have to duplicate efforts by posting content in multiple places – just once will do the work!
Advertisement Management
If restaurants opt for advertising, it would be beneficial for the manager to have the ability to control these ads. This feature could look like managing ads on social media. It may offer insights into statistics, enable A/B testing, and allow control of the spendings – all to refine the restaurants' ads to attract users effectively.
For couriers:
When people order meals right from your app, they evaluate the whole process, including the delivery. If the final moment of the process and contact with a courier leave a lot to be desired, that might affect the way in which your app is seen and reflect on your company's reputation and financial success. Therefore, you might not rely on particular restaurants in this case, but like Uber Eats, offers a delivery service as well. How to proceed with that and what might appear useful? Let's find out.
Profile Page
First of all, couriers should have the option to create a profile, fill in their personal information and upload identification documents for verification and safety reasons. They should also be able to select their mode of transportation for deliveries.
Another thing is an option to easily input their payment details for their paycheck. Usually, couriers and drivers are freelancers and won't work full-time. In this situation, you could allow them to provide their bank account information, earn money within the app, and get it right after completing a shift (e.g. by clinking a "withdraw to account" button). This way, within 2-3 days, the payment would be transferred to their account. This ensures efficient payment processing and improves the overall experience for couriers. However, it's important to consider that if you decide to hire someone full-time, the arrangement may vary significantly based on the type of contract and the prevailing labour regulations in your country.
Introduction Course
Think about offering couriers an online training module that provides them with all the helpful information about the delivery process. This could include the rules about payments, delivery areas or safety guides. By providing this training, you ensure that couriers have a clear understanding of how everything works within your food-ordering app, and stay safe and satisfied.
Push Notifications
When the restaurant begins to prepare a meal for delivery, the app could send push notifications to couriers who are currently available. The first courier that accepts the assignment would be responsible for picking up the order and delivering it to the customer. This system enhances efficiency by ensuring that the closest available courier can quickly respond to the delivery request, making the process smooth for both the restaurant and the customer.
Chat with Users
As previously mentioned, users might want to communicate with couriers through messages. You could consider providing a courier's contact number or even creating an in-app chat feature that allows users to directly communicate with couriers. This real-time communication channel ensures that users can easily coordinate delivery details, ask questions, or provide specific instructions.
Interactive Map & Localisation Tracking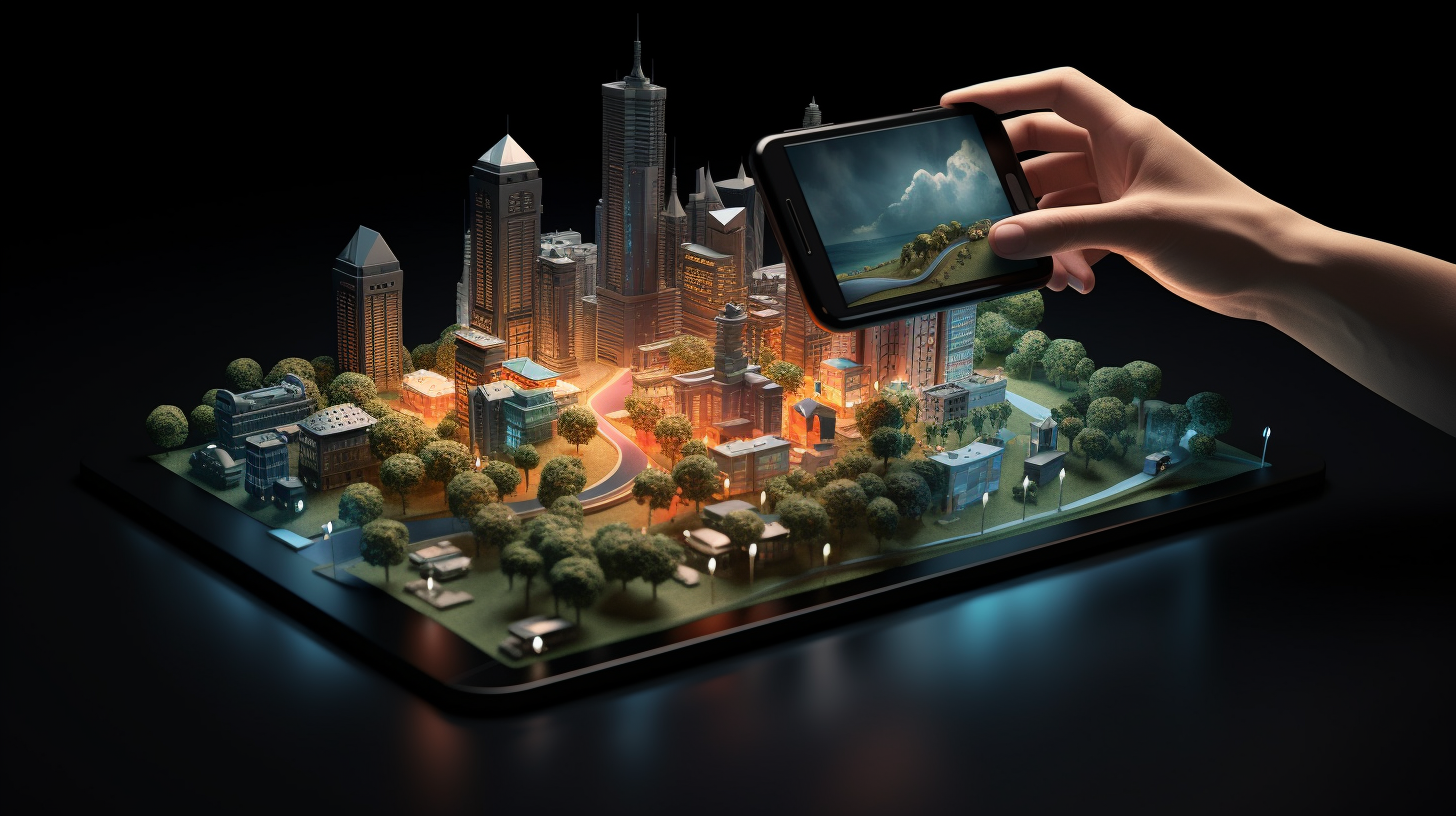 Regardless of whether your couriers are driving cars, riding bicycles, or using motorcycles, they'll need delivery addresses and maps to navigate. Providing them with an interactive map within your app equips them with all the necessary information right at their fingertips.
Moreover, sharing the map in real-time allows users to track the courier's location and estimated arrival time, similar to how it works in ride-hailing apps like Uber. Users could even receive notifications indicating that the courier will arrive in 5 minutes, allowing them to be ready to receive their order.
Order Management
Similar to restaurants, couriers could greatly benefit from a feature that allows them to manage their delivery orders. Or, your food delivery app could automatically plan the most efficient route for them, considering the orders they need to deliver, the distances involved, and the overall direction. This would not only save time but also reduce fuel costs and environmental impact.
Moreover, explore the possibility of sharing couriers with other delivery services, like Uber Eats. This could involve a shared pool of couriers who can handle orders from various platforms, minimising the chances of unnecessary trips and improving their efficiency.
How Food Delivery Apps Make Money: Choosing Monetization Strategy
Commission Fees
One of the primary ways delivery apps make money is by charging restaurants a commission for every order placed through their platform. This commission is a percentage of the total order value and is a key source of income for these apps.
For example, let's say a food delivery app charges a 15% fee on every order. If a customer orders $30 worth of food, the app will earn $4.50 as its fee. This fee is usually paid by the restaurant to the app for facilitating the order and delivery process.
Premium Placement
Food delivery apps can partner with restaurants and offer them special premium placement on the app. So, if the restaurant decides to pay for it, it appears at the top of search results, increasing its visibility and potentially driving more orders.
Advertising
While premium placement simply means being higher on the list, you could allow restaurants an option to appear in advertisement placeholders within the app. Food delivery apps can display ads from restaurants, local businesses, or other relevant partners. Restaurants may pay to have their ads featured to increase brand awareness and then attract more customers.
Customer fees
Another option implemented by food delivery apps is delivery charges, where customers pay a fee for the delivery service. For example, if the delivery charge is $3, the customer would need to pay this amount regardless of the order total.
Subscription Model
In the subscription models customers or restaurants can subscribe to a premium version of the food delivery app for benefits like exclusive discounts, free delivery, or other features that might become helpful.
How Much Does It Cost to Make a Food Delivery App?
Expenses related to the development of a custom food delivery app can fluctuate significantly, depending on several key elements. Before you dive into creating your food delivery mobile app, there are a few choices you need to make. These choices will impact how much it costs and how long it takes, and they'll also determine the kind of experts you can get (or hire).
The Scope of The Project
Initially, the key determinant is the scope of the project, including the choice between a comprehensive application or an MVP. I also created an article in which I delve into Minimum Viable Product cost estimation with examples, and one of them is a food ordering app – you should check it out!
The Right Partner
Working with the right partner is of the utmost importance when it comes to developing any kind of app. The first step is to determine which outsourcing model you are opting for, be it onshore, nearshore or offshore. Understanding the differences between these approaches becomes critical in choosing the best match for your unique requirements and budget. Mike Popov explains these differences in his article by delving into the outsourcing models, listing the pros and cons associated with each.
Then, you can move on to choosing a partner to help you with your software development. While freelancers often remain the first choice due to their prices, a more reliable option is usually a software company. What will you do, for example, if your freelancer goes on vacation or resigns from the project in the middle? Software development companies have entire teams of highly skilled and experienced professionals ready to deliver exceptional results for your project. However, if you are in a dilemma between choosing a freelancer or a software company, we have prepared an informative article that will guide you through the decision-making process.
Also, to make informed choices and optimise the benefits of software development outsourcing, check out Mike's extensive guide on software project outsourcing. I am sure it will help you make the right decisions that meet your needs.
Cross- or Native- Platform?
Another factor that influences the price is the decision about which platforms your app should work on.
If you want your app to work really well on both iPhones and Android phones, cross-platform app development could be a smart choice. It means you build just one app that works on both types of phones, which saves you time and money. Sometimes it could be a cheaper and sufficient solution even if you want to address just one platform.
But if you're aiming at either iPhone or Android users specifically, making a native app might be a better idea. With a native app, you can make things work even better because you're focusing on just one type of phone. This way, the experience for users is even more special and optimised.
The decision on what platforms to address and what tech stack to apply directs the whole project and influences the amount of money you'll spend. Before making a decision, it's worth asking your software partner for advice. However, if you are eager to learn more now about these two options and the differences between them, read Robert's article that provides you with the benefits and drawbacks of both native and cross-platform app development.
Complexity of Features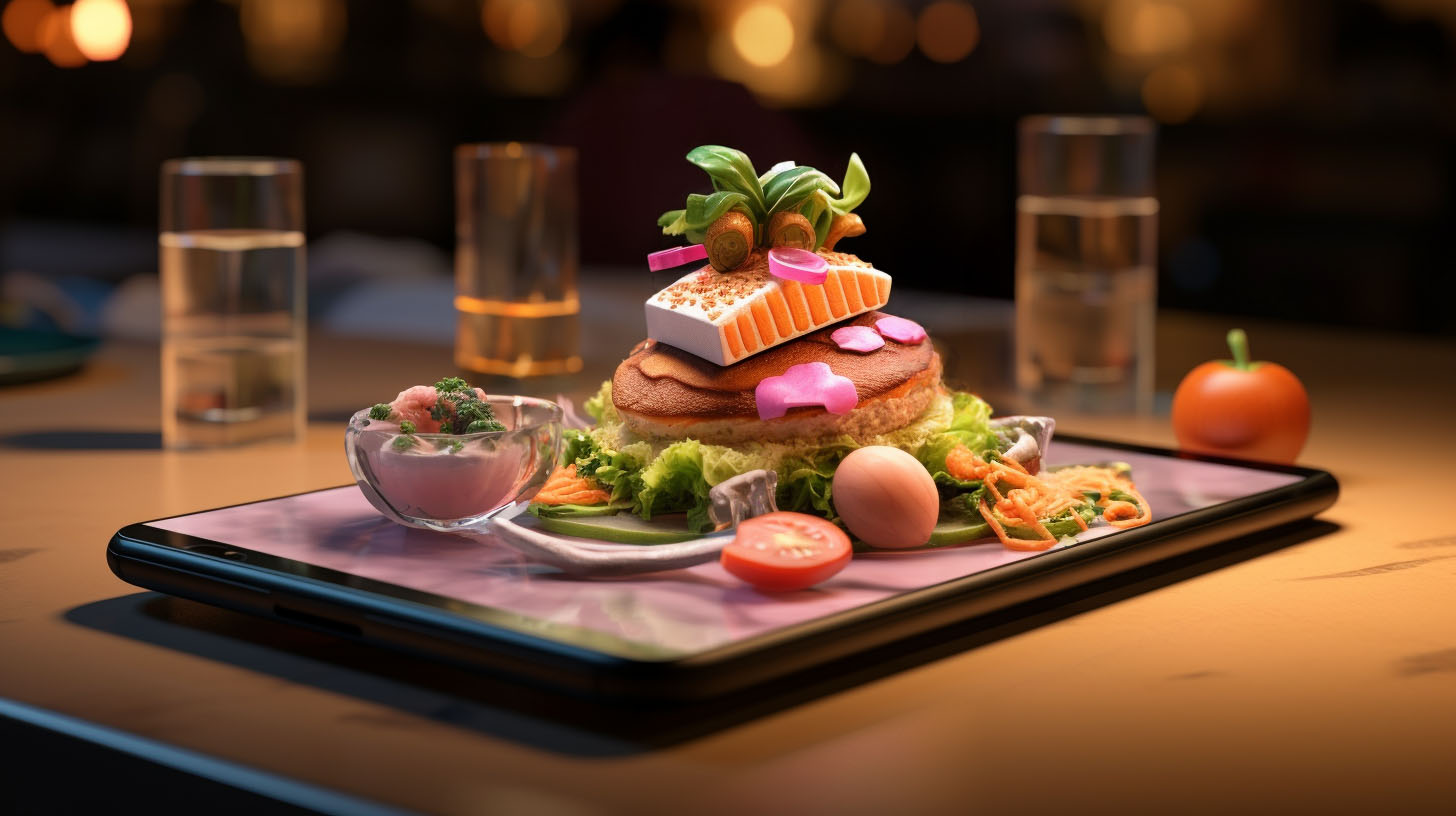 The level of complexity of features plays a significant role in shaping your overall spending. It is natural that more complex features require more investment and resources for development, which inevitably affects the final price.
Keep in mind that an accurate cost estimate is difficult due to so many different factors. For this reason, I even created a dedicated article that discusses this topic in detail, explaining the common problems with estimating projects. By reading it, you can learn more about how to read estimates and what to watch out for comparing them.
However, by carefully evaluating the scope of work, features and complexity of your food delivery application, your development team should be able to help you establish a reasonable cost estimate that will meet the requirements of your project and your budget.
A Food Delivery App Development Process: Start small
In this article, I will not dwell on every step of the food delivery app development process. I created a separate article on this topic, in which I guide you through the product development lifecycle and provide you with helpful tips. If you want to discover more about the process itself, I recommend checking it out!
Instead, I'll focus on the specifics of the MVP approach
Create a Minimum Viable Product
So, if after reading this article you're still enthusiastic about developing a food delivery app and you're brimming with ideas, that's great! I don't want to dampen your excitement, but my advice would be to start small.
Low-cost tests
I mean, begin with creating a Minimum Viable Product (MVP) in the form of a landing page, social media posts or build a no-code solution to validate your idea and receive feedback (before you start investing a massive amount of money on development). If you're not familiar with the whole idea of MVP, you can check my article in which you find MVP definition and reasons why you may need it.
Simplified version of the app
Then, you can start the development part and create an MVP in the form of a simplified version of your app with only a core feature. However, the approach to developing an MVP is different than to building a full-fledged application. For more tips, read my article in which I show you what to watch out for during the development of an MVP, discuss the traps and suggest how to deal with them.
Fundraising
The MVP phase will help you understand if your food delivery concept has potential, and real-user feedback will be invaluable for refining and improving your app in the future. It will also help you raise funds for your app because you will have something to show and attract investors. If you want to find out more about how to raise funds for your app idea, don't hesitate and read Jakub Drynkowski's article (CEO at TeaCode) in which he shares his experience and knowledge about fundraising strategies.
Looking to Create a Custom Food Delivery App? Final Thoughts
In a world driven by convenience, food delivery apps have transformed the way people order and enjoy meals. The pandemic accelerated this trend, leading to significant growth in the food delivery services sector. As the market demand continues to expand, building a food delivery app presents an opportunity to innovate and address the evolving needs of consumers!
If you dream about turning your food delivery app idea into reality but it seems overwhelming to start – don't hesitate to contact me via Linkedin or send me an email at [email protected]. I'd be more than happy to help you achieve your goals!
Gabriela is a lead project manager and keeps in mind that the crucial thing in project management is always seeing the business objectives. She takes care of clients' business outcomes, and that's why clients usually give her a lot of independence.
As a web developer, she understands teammates, which is an asset in project management. UX designer background is handy when clients ask her for advice or consult their app ideas. Having this knowledge, she can address their confusedness or curiosity.
Data analysis and research have no secrets from her as she's a physicist. She knows how to discover data patterns and dependencies, which brings additional value to her everyday work.